Do you need flooring installation services? If so, we can help! Our experienced professionals will work hard to ensure that your new flooring is installed properly and looks great. We offer a wide range of flooring options so that you can find the perfect solution for your home. Contact DMV Carpets today to schedule an appointment!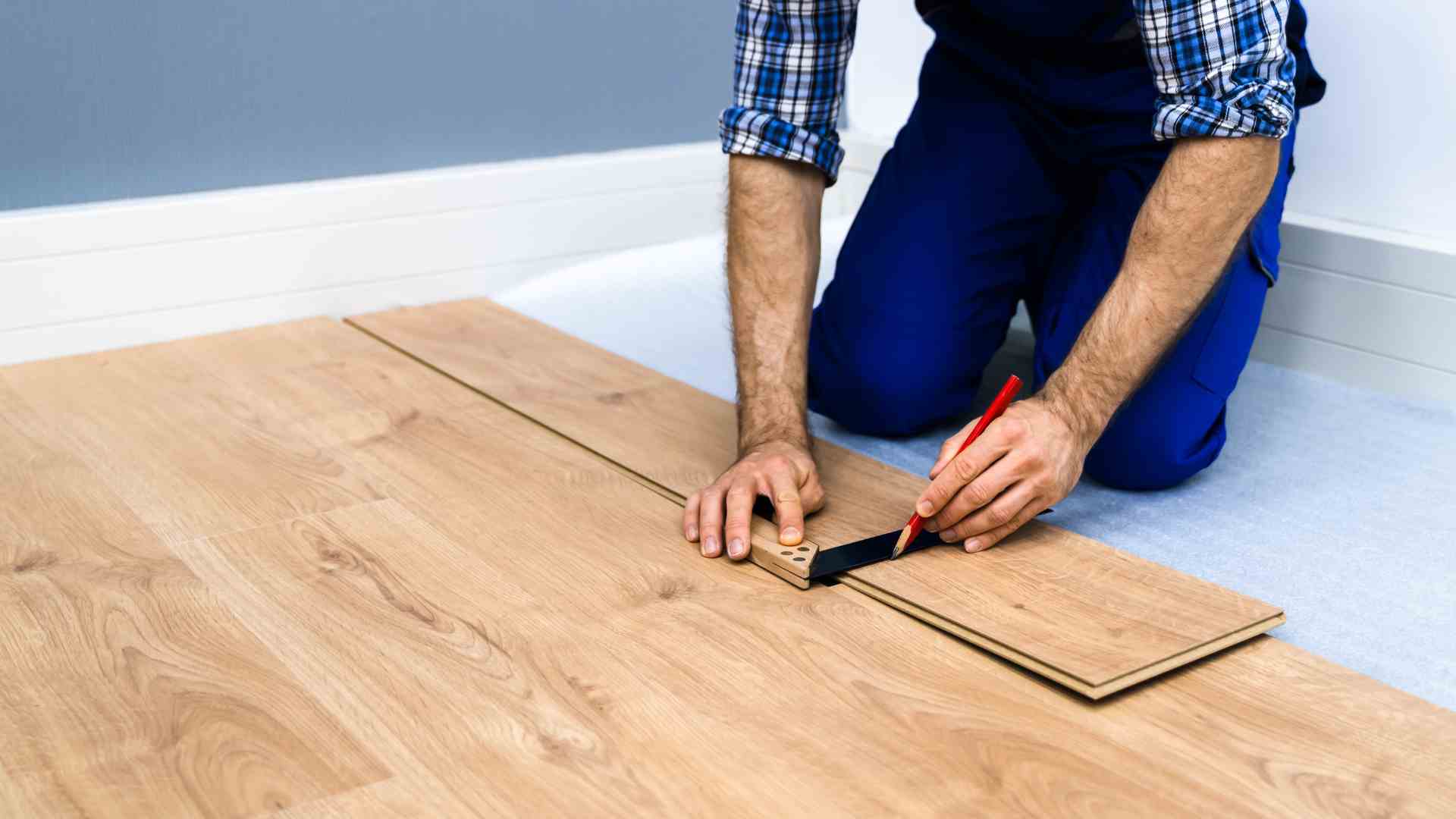 What is a flooring installation?
Flooring is installing tile, carpet, or other flooring products in a residential or commercial space. It can be a complex and time-consuming process, but it needs to be done correctly for your home or business to look its best.
Different types of flooring
There are a variety of flooring options that homeowners can choose from, depending on their individual needs and preferences. Some popular types of flooring include hardwood, laminate, and tile.
Hardwood: Hardwood is the most popular type of flooring because it's durable and looks stunningly beautiful. It comes in various kinds of wood, including oak, maple, cherry, and walnut. Although hardwood is more expensive than other types of flooring, it's worth it because it lasts for many years and its natural color variations give each room its unique feel.
Laminate: Laminate flooring is a great option if you're looking for something affordable but still want high-quality floors that will last a long time. Laminate floors are made of several layers of wood or plastic glued together. This type of flooring is easy to clean and often has an attractive wood grain appearance that can be customized to match any home decor.
Tile: Tile is another popular choice for floors because it's easy to clean and maintenance-free. Most tiles are made of small pieces of stone or ceramic shaped into a patterned surface that looks amazing when installed in a bathroom or kitchen. Because tiles come in so many different colors and styles, they can be matched perfectly to any home decor.
Frequently Asked Questions
There is no one answer to this question, as different people have different preferences. For example, some people prefer wood flooring, others prefer tiles, and others might prefer a carpet. Therefore, ask your contractors about floors before installing.
Floor refinishing is a common and necessary task for many homes. If your floors show signs of wear, such as spots or scratches, they may need to be refinished. You can check with a flooring professional to determine if your floors require refinishing and what type would be best for your home.
Most homeowners would prefer to have their floors installed by a professional contractor. However, installing hardwood flooring is a complex process that requires special tools and training. Therefore, unless you are experienced in installing hardwood flooring, it is best to hire a contractor to do the job.
Benefits of installing floors
Flooring is one of the most important additions to any home. It can add comfort, style, and function all at once. Here are four benefits of installing floors:
1. Floors add comfort and stability to a home. A hard floor can be more comfortable than a soft one, and a floor that's constantly moving can be quite frustrating. Installing floors can help make your home more stable, reducing stress.
2. Floors provide style and functionality. Flooring can add both visual appeal and practicality to your home. You can choose from a variety of materials and colors, and different flooring options will suit different styles of homes.
3. Floors often improve the air quality in a home. For example, when installing new flooring, you create an airtight seal around your carpets and furniture. This seals in odor and dust, making your home much more comfortable to breathe!
4. Floors are often cheaper than replacing entire furniture or carpets. In some cases, you may even be able to replace just part of your old floor with new flooring without having to replace the entire thing!
Why should you choose us?
You'll notice that we're different from your average flooring installation company when you walk into our store. This is because we believe floors should be designed specifically for the unique space they are placed in and not just slapped down with a generic product. This is why our team spends a lot of time consulting with our clients to develop a floor plan that meets their needs.
We also specialize in hardwood floors, which are known for their durability and intricate grain patterns. We install the best hardwood floors in the business and offer various stain options so you can get the look you want without sacrificing quality.
Contact our trusted flooring installation contractors if you're unsure what flooring would work best for your home or business. We'll help you select the perfect product for your space and ensure that the installation goes smoothly – no matter how big or small!
Are you in need of new flooring? Check out our free estimate service! We can provide an accurate quote for the type of flooring, installation, and material required. So give us a call today to schedule a consultation.